Story by:Petra Neudörfer, Germany
Published: February 2nd 2018

The United States is quite a varied place to visit; although it's all the same country, each state has its own traditions, history, typical foods, and culture in general - just like it happens in many other countries. We had previously visited the US, but as you can probably guess, we didn't quite visit each of the states.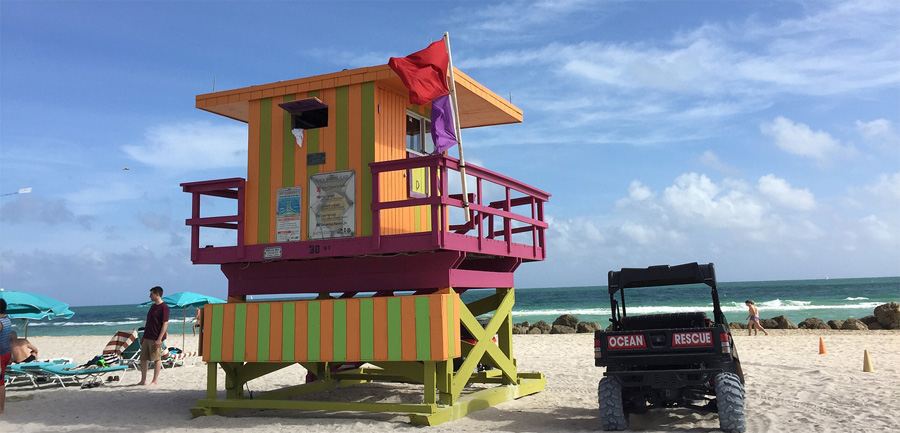 We started off our trip to Florida with some history; we learned that Florida used to be a huge cultivating influence. Around the 1920's, Florida started to become a very popular touristic destination, thus they went through a period of intensive land development. By the time, Florida had some of the most notorious hotels and resorts in the United States.

We saw almost all forms of wildlife in Florida; a large variety of mammals, reptiles, birds, invertebrates, and so on. We also found certain species that my group was surprised to see; after digging up about it for a bit, the wildlife expert explained to us that the climatic change had provided the adequate circumstances for certain new species that didn't normally habit Florida.

I'm more of a history person - but this time I was accompanied by a group of graduating friends that were studying animals for their final project (pretty cool, huh?). Perhaps I didn't take such a scientific approach while observing the local fauna, but I sure enjoyed it regardless. My friends seemed to enjoy it too (apparently they gathered some important information that would conclude their project, which made them very happy).

So, we went to celebrate! They celebrated their upcoming achievement, and I celebrated, well, life. Miami has a considerably active nightlife (or at least during the season of our trip), so it wasn't really hard for us to find an adequate spot to drink something and recreate.

Seeing as we were already there, it would have been a shame not to have some appetizers too, so we did. As we moved through the state, we noticed that the cuisine in Florida is considerably influenced by other regions - common dishes vary all around the state. The extreme south, for example, had a lot of Cuban dishes we had already tried, as well as a large list of seafood options.

We had the opportunity to perform a diversity of activities that, although they weren't new to us, were still very enjoyable. My personal favorite was fishing. Man, it had been a long time since the last time I fished, plus the weather was just perfect. Part of the group didn't come along, but we still had a fantastic time.

At first, we were a bit concerned about the equipment and the boat (because we had neither). Luckily for us, some locals referred us to a very nice fishing rental. We had access to pretty much every kind of fishing equipment and supplies, as well as a rental boat. One of the fishers who was leaving pointed us to an excellent spot to get a good catch.

Following his advice, we approached the zone. 30 minutes in and no sight of a catch; next thing you know, we had enough bass for dinner and breakfast. I really enjoyed the experience in general, as did the other guys with me.





Last but not least, we visited a golf course. I personally hadn't played golf for some time, but I still had some of it left, and so did the boys. We played until we could no more, and absolutely enjoyed it.

We concluded our trip with some desserts at the airport before leaving, and I can't think of a happier end than that one.