Story by:Sandra, Hannover, Germany
Published: December 22th 2017





Once we visited the Canary Islands, we just had to visit the famous Balearic Islands, too. Although we didn't get to visit all of them, we sure enjoyed our time at the Mallorcaisland. Mallorca, like the other Balearic Islands, is widely visited during holidays by large masses, mainly tourists from Germany and the United Kingdom.

Mallorca is the biggest of all Balearic Islands, and the variety is huge. When I say variety, I mean a variety of history, culture, food, people, and activities to perform. It's an extremely popular destination, being one of the busiest airports in Spain. During 2016, the number of passengers closed at over 26 million.

This island also features a large list of activities to suit almost all tastes. It counts with a large list of astonishing cultural landscapes, the most attractive one possibly being Serra de Tramuntana, which was registered as an UNESCO World Heritage Site during 2011

The cuisine is rich, counting with both Spaniard traditional recipes from the mainland and its own traditional options, too. They have one particular snack that they love; olives and almonds. If you go to a bar or a restaurant, chances are you'll see either olive, almonds, or both as an appetizer.

Botifarró and Sobrassada are two traditional Balearic meat sausages, consumed in large amounts by locals. These raw sausages traditionally consist of paprika, raw pork, and additional seasonings.

They also make this one bread called ensaimada. It's a kind of pastry with a sweet taste, sometimes including certain forms of pork. If you're going to organize a celebration in Mallorca, you can't miss the ensaimada. According to some locals, it's a must-have in any celebration.

The weather is comfortable and really fresh during winter. Although summer is significantly hotter, the weather variation isn't as extreme as in the mainland (Madrid, for example). The summer is enjoyable, too.

Mallorca is an excellent island to spend your summer vacations at, especially if you're a history lover. This island has a lot of ancient life in it - a wide variety of structures stand as remaining emblems of multiple ancient tribes that inhabited the island throughout history.

At the same time, Mallorca was involved in multiple conquest efforts and acted as a battleground for wars that happened over two thousand years ago. According to the history of the island, it was first inhabited by the Phoenician, which estimated arrived during 700 BC. After colonizing it, Mallorca became a part of the North African Carthage.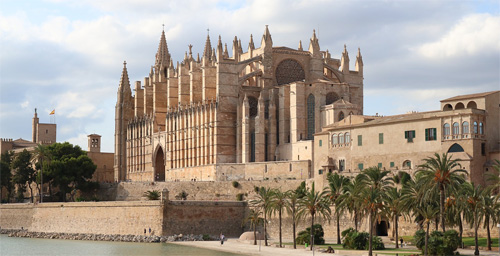 Later on, it passed possession to the Romans after multiple years of war. Although the natural resources of the islet were damaged by war, the Romans managed the island in a very efficient manner, eventually becoming a federated city to Rome.

We learned a lot of their history, and we really enjoyed it. We spent the day learning about Mallorca through history and went back to the house for a barbeque.

Instead of going to a hotel, we rented a vacation home. It's a pretty common practice throughout the whole year - but especially during summer. Locals rent their apartments to tourists for a much more accessible price than a hotel. We had tried renting vacation homes in the past and liked it, so we gave it another shot. It was great.

Often, travelers rent individual rooms or two rooms from one apartment or house. The house may have other rooms with other tourists, or simply the owners renting their home. While everyone lives separately, you get to meet other people as you arrive - we contacted some locals who were renting their lower floor, and they even picked us up at the airport.

We got a lot of privacy, and the house was awesome. If you would rather rent a full apartment with no company you'll find multiple offers, too.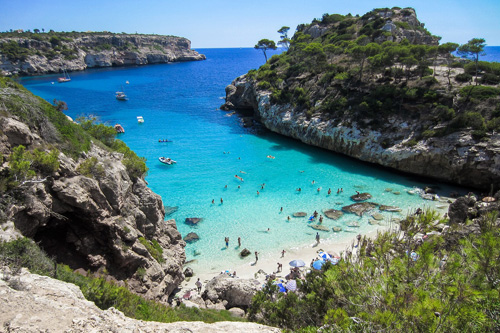 Mallorca is a nice summer destination, we had a blast during our stay. The island is great for tourism, and we are very much looking forward to going back soon.